Real estate is a big driving factor in the UK's economy. Although it has its ups and downs, it's fair to say that irrespective of who you are and what you do – real estate is the best way to consolidate your wealth, and when you dive deeper into the majestic world of real estate, you stumble across luxury. That too in London – the heart of the UK.
If you are thinking about selling your luxury property in the UK, there are several factors you must consider before putting it up for grabs.
London Real Estate Market Overview
The London luxury real estate market had a banner year in 2020-21, thanks to a combination of factors including low interest rates, a weaker pound, and an influx of foreign buyers. Coutts & Co, the private banking arm of Royal Bank of Scotland, released its quarterly London Prime Property Index which showed that prices in the capital's most expensive postcodes rose by a staggering 11.5% in 2020. That was more than double the rate of growth in the wider market, and made London the world's best-performing luxury real estate market last year.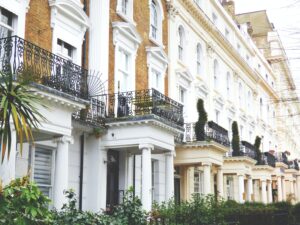 Bird's Eye View of the UK Market
The UK real estate market has seen tremendous growth in recent years, with property prices increasing year-on-year and home ownership rates reaching an all-time high. These trends are expected to continue into the foreseeable future, due to several factors such as a growing economy and generous government incentives for first-time buyers like the help to buy scheme.
According to Seven Capital In 2022, the average price of a home in the UK is expected to be £226,806. This is an increase of 3.3% from 2021. The average price of a home in London is expected to be £484,463, an increase of 2.7% from 2021. The number of sales is expected to be 1.27 million, an increase of 3.1% from 2021. The number of transactions in the buy-to-let market is expected to be 456,000, an increase of 2.5% from 2021.
Tips for Selling Luxury Properties in the UK:
Curb appeal – First impressions count, so make sure the outside of your property is looking the best it can. This means decluttering any garden areas, power-washing driveways and paths, and generally making sure your home looks welcoming and inviting.
Use a reputable agent – when it comes to selling luxury properties, it is imperative that you use the services of a reputable and experienced property agent. They will have the necessary contacts and expertise to help you achieve the best possible price for your home.
Marketing matters – another crucial aspect of successfully selling a luxury property is effective marketing. This means using high-quality photos (ideally taken by a professional photographer), writing an enticing property description, and using the services of a good estate agent.
Spruce up the interior – as well as making sure the exterior of your home is in tip-top condition, it's also important to put some effort into sprucing up the inside too. This means de-cluttering, deep cleaning, and perhaps even carrying out some minor redecoration work (such as painting walls or replacing carpets/flooring) if necessary.
Be prepared to negotiate – finally, be prepared to negotiate on price. It's very rare for buyers of luxury properties to pay the asking fee outright, so be ready to negotiate a little to get the best possible deal.
Bottom-Line
With these helpful tips in mind, you're now ready to start selling or buying luxury properties in the UK. Just remember to do your research, be prepared to negotiate, and use the services of a reputable agent in order to ensure a successful transaction.
Contact us today for more information on our services or to arrange a free consultation with a member of our experienced team. We look forward to assisting you with your sale or purchase journey.